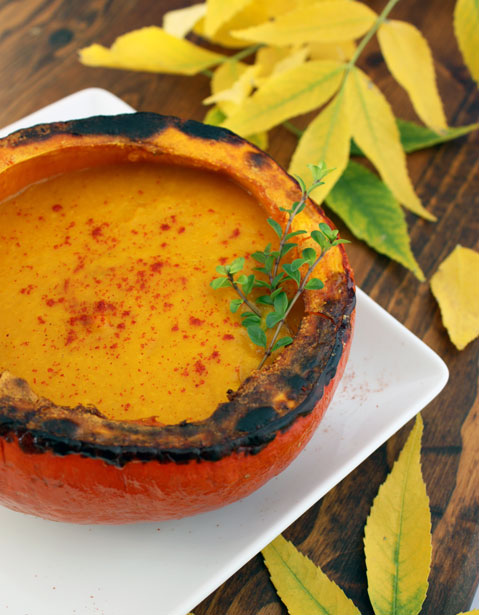 Our first year in Wyoming, summer ushered in winter—overnight. I remember trees cloaked in green one day and brown the very next. This year has been a whole different story.
Fall has been glorious!
On Saturday we headed 90 miles south to find even more Autumn splendor. After dropping my hubby off at his rugby match in Arvada, the boys and I headed over to Boulder.
It was a spectacular afternoon!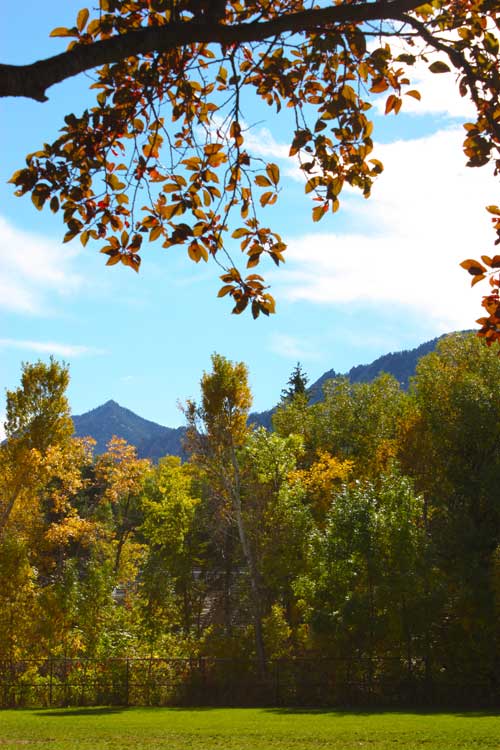 Fall foliage and foothills behind Boulder.We met up with Elana (Elana's Pantry) and Kelly (The Spunky Coconut) and their families at the Boulder County Farmer's Market. It was so great to catch up in person, to taste the batch of Elana's Paleo Banana Bread that Kelly had baked up, and to try the market's gluten-free fare—a food-centric meet-up, of course!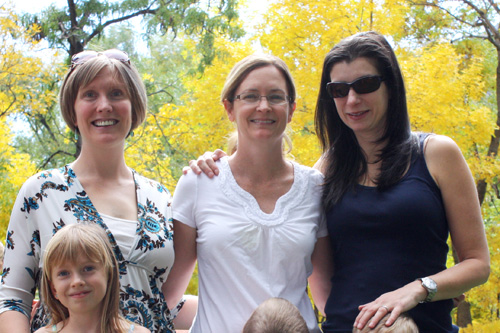 Kelly (The Spunky Coconut), Me, Elana (Elana's Pantry)Aside from the lively conversation, the market was brimming with rich hues of Fall and people.
Mid-October and we're still in Tevas and shorts!There were new discoveries to be had … like this tasty watermelon radish …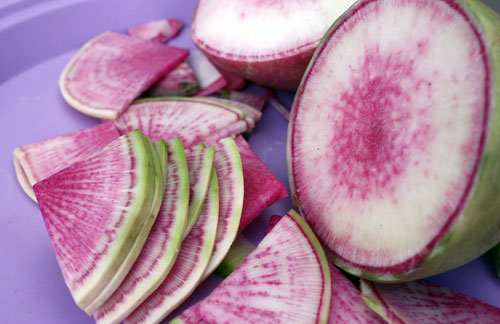 Tried watermelon radish for the first time.
… and an abundance of squash—including a new favorite—Red Kuri.
The moment I laid eyes on Mr. Red Kuri, I was in love.
I knew nothing about this squash—don't think I'd even ever seen one until this Fall. My friend, Hannah, has likened its shape to that of a cross between a pumpkin and a pomegranate. That describes it perfectly—at least the exterior. The first time I baked one, I was pleasantly surprised by the deep orange, sweet potato-like texture and chestnut-like taste of its flesh. I had expected it to be more watery and akin to an acorn squash or pumpkin. But that it was not. After pondering what to do with it, this is what I came up with. Hope you enjoy!
Red Kuri & Fennel Bulb Soup

Gluten-Free | Casein-Free | Corn-Free | Dairy-Free | Egg-Free | Fish-Free | Nightshade-Free | Peanut-Free | Potato-Free | Rice-Free | Shellfish-Free | Soy-Free | Tree Nut-Free | Wheat-Free | Grain-Free | Sesame-Free | Sweetener-Free | Yeast-free | GFCF | Vegetarian | Vegan

Ingredients:
1 tablespoon OLIVE OIL
1/2 FENNEL BULB, sliced
2 SHALLOTS, roughly chopped
1 GRANNY SMITH APPLE, cored and roughly chopped
2-1/2 cups cooked RED KURI SQUASH flesh (I like this cooking method)
3 cups VEGETABLE BROTH
1/2 can Thai Kitchen® canned COCONUT MILK
1 tablespoons LEMON JUICE
1 teaspoon SALT or to taste
CAYENNE PEPPER to taste (optional)
Directions:
1. In medium soup pot, sauté fennel bulb, shallots, and apple in oil until tender.
2. Transfer to blender along with squash and enough of the broth to puree. Blend until smooth.
3. Return to pot. Stir in remaining broth and remaining ingredients.
4. Simmer on low 10-15 minutes.
5. Serve.