Use this Raw Nacho Cheese Sauce as a dip, a spread, over nachos, in lasagna—add it to any food or dish that needs a little dairy-free cheesy love!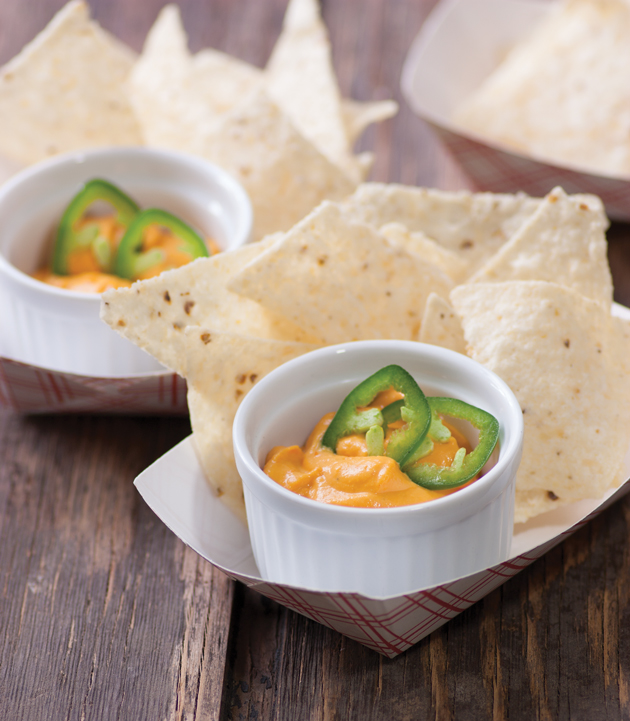 People have been making cashew "cheese" for some time. A Google search will turn up over two million results! Needless to say, the recipe I am sharing has many variations.
What I've found surprising in our transition from pre-packaged and processed to homemade and healthier foods are the tasty replacements available. For example, I would gobble down half a pan of Betty Crocker® brownies (my mom the other half). Today, I make brownies from scratch using ingredients like dates, almond butter and coconut flour. They taste much better and are more satisfying. So it is with this Raw Nacho Cheese Sauce. Use it as a dip, a spread, over nachos, in lasagna—add it to any food or dish that needs a little cheesy love!
Raw Nacho Cheese Sauce

Gluten-Free | Casein-Free | Citrus-Free | Corn-Free | Dairy-Free | Egg-Free | Fish-Free | Peanut-Free | Potato-Free | Rice-Free | Shellfish-Free | Soy-Free |Wheat-Free | Grain-Free | Sesame-Free | Sweetener-Free | Yeast-Free | GFCF | Vegetarian | Vegan | Raw

Serves:  Makes approximately 1-1/4 cups
Active Time:  5 minutes
Soak Time: 2-4 hours
Ingredients:
1 cup raw CASHEW NUTS
1/4-1/2 cup chopped RED BELL PEPPER
2 tablespoons cold-pressed OLIVE OIL
2 tablespoons WATER
1-1/2 tablespoons LEMON JUICE
1/2 teaspoon SEA SALT (then adjust to taste)
1 teaspoon ONION POWDER
1/4 teaspoon TURMERIC
Directions:
Soak cashews in water 2-4 hours, rinse and drain.
Add all ingredients to a high-powered blender and blend on high until super smooth, scraping sides as needed. You may add additional water, one tablespoonful at a time, to adjust consistency to your liking.
Notes:
Start with 1/4 cup bell pepper and add more as needed to achieve desired color. Less = yellow cheese, More = slightly more orange-colored cheese.
A high-powered blender such as a Blendtec or Vita-Mix will yield optimal results.