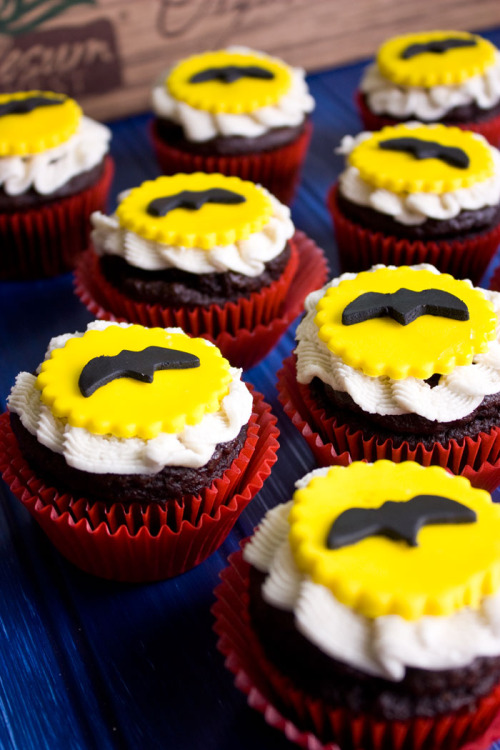 When it comes to birthdays I pretty much turn a blind eye to the whole "avoiding" sugar thing. It's a no holds barred feast on gluten-free chocolate cake and buttercream frosting.
And so it was with this batch of Batman and Lego Ninjago cupcakes.
Can anyone help me here? Is the green guy Cole or Jay, or wait maybe it's Kai?
My boys would be aghast if they knew I didn't know which was which.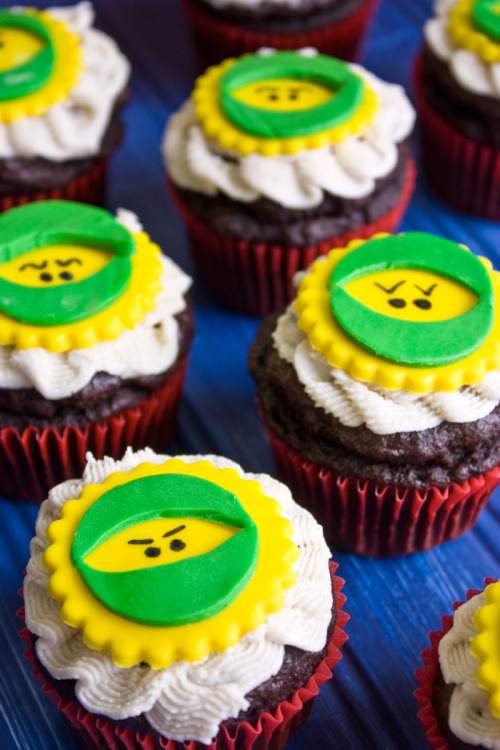 Birthdays can be hectic. So to save time I turn to Bob, Pamela and Michael for help. Bob's Red Mill faithfully brings the super-moist Gluten-Free Chocolate Cake Mix (affiliate link). Pamela rocks it home her sugar coma-inducing (but oh so good) Vanilla Icing Mix (affiliate link). Michael delivers the glam.
The cake is easily made without eggs and milk—just sub with chia eggs and non-dairy milk. The icing may be made dairy-free by using either Earth Balance Soy-Free Buttery Spread or Spectrum Palm Shortening.
For decorating, I grab the fondant and food coloring (yep, the artificial stuff). My kids know that these decorations are just that—for decoration. We don't eat them. I draw the line at artificial colors, even on special days.
Blocks of white fondant and a rainbow of food coloring can be found at Michaels (they offer cake decorating classes, too—something I could really use to improve my lame buttercream piping skills). All you do is massage the coloring into the fondant and then treat it like play dough (if it gets too sticky, toss it in the freezer for a bit). You could try all-natural India Tree Nature's Colors, however the colors just won't be as intense. A halloween bat cookie cutter came in handy for the Batman cupcakes. An edible food coloring pen for the ninjas' eyes.
Have fun!