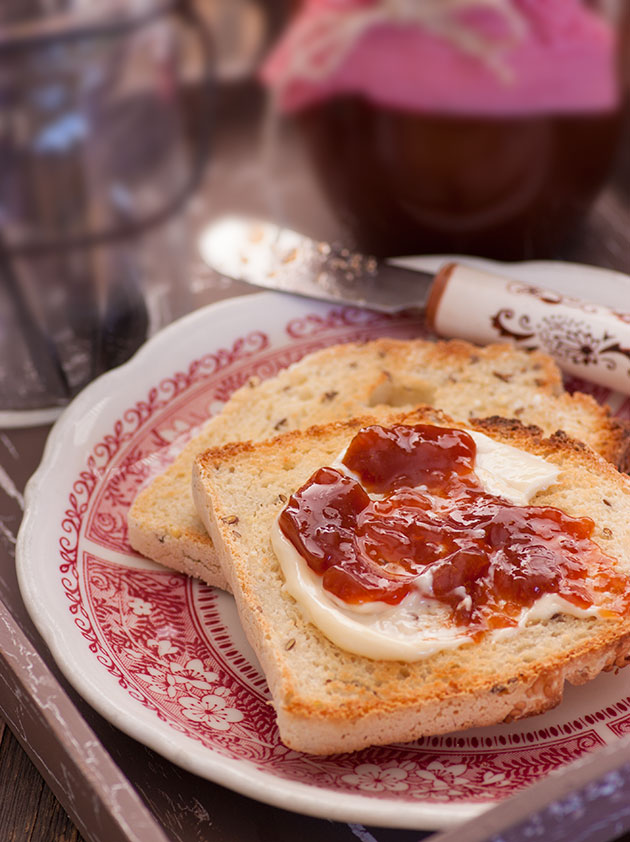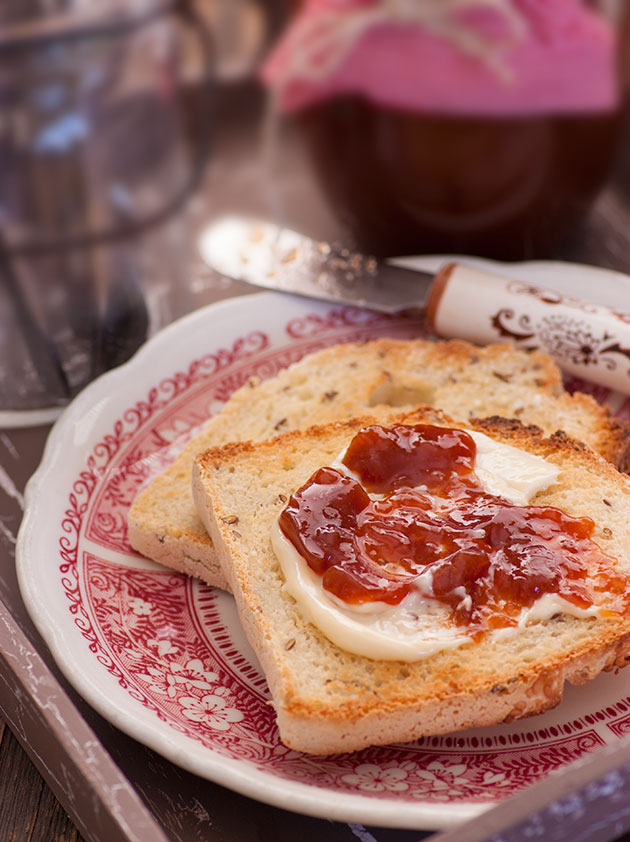 I am in love with this lower-glycemic crabapple jelly.
Last week the boys, my brave friend Hannah, and I did some raiding or—rather—foraging at dusk of a loaded crabapple tree down by the kids' school.
[Yes, you can eat crabapples]
We just had to do it. The fruit these trees put out is exceptional. They are palatable green-apple-tart (not all crabapples are so always sample the fruit) and were there for the taking—and for the making_of crabapple jelly.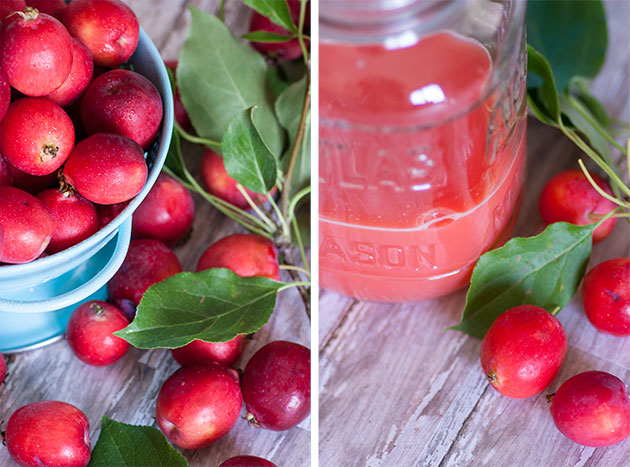 Fresh piced crabapples. Fresh pressed crabapple juice.
I ended up doing it a little differently. For this jelly I used a reduced measure of coconut sugar. The result was a darker, tart, mildly sweet jelly that I can't get enough of. It reminds me of the guava jelly my mom makes. So good!
Thank you dear Laurel V. for digging out your Pre-WWI worn and tattered copy of The Settlement Cook Book 1903 which inspired this jelly makin' project. I ended up ordering the cookbook and found it quite entertaining and useful.
Ingredients
1 1/4 pounds CRABAPPLES
3/4 cup COCONUT SUGAR or other granulated sugar
2 tablespoons PECTIN
Instructions
Using a juicer, juice enough crabapples (about 1-1/4 pound?) to yield 1-1/2 cups crabapple juice.
Add juice to a medium pot. Gradually stir in pectin.
Bring mixture to a full rolling boil over high heat.
Stiring constantly, add coconut sugar, stirring to dissolve.
Return to full rolling boil for 1 minute, stirring constantly.
Remove from heat. Skim off foam if necessary.
Transfer to glass jar and refrigerate.
Notes
Mind you, this is my way of doing it (I used pure juice, no addition of water). If you want to go with the experts, here's a fantastic Pectin Calculator for making jams and jellies.
https://www.floandgrace.com/2012824crabapple-jelly-recipe-html/
© 2016 Flo and Grace.