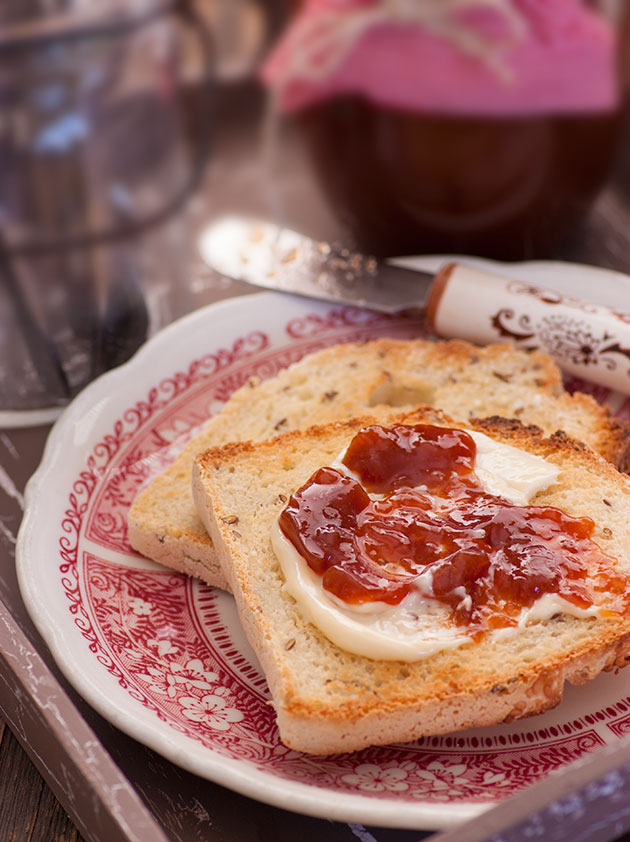 I am in love with this lower-glycemic crabapple jelly.
Last week the boys, my brave friend Hannah, and I did some raiding or—rather—foraging at dusk of a loaded crabapple tree down by the kids' school.
[Yes, you can eat crabapples]
We just had to do it. The fruit these trees put out is exceptional. They are palatable green-apple-tart (not all crabapples are so always sample the fruit) and were there for the taking—and for the making_of crabapple jelly.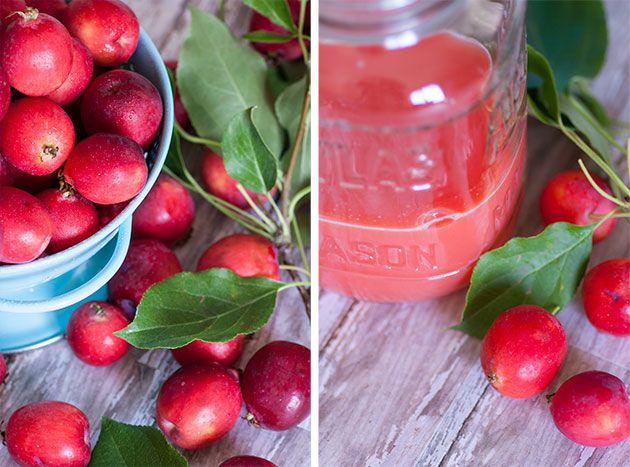 Fresh piced crabapples. Fresh pressed crabapple juice.
I ended up doing it a little differently. For this jelly I used a reduced measure of coconut sugar. The result was a darker, tart, mildly sweet jelly that I can't get enough of. It reminds me of the guava jelly my mom makes. So good!
Thank you dear Laurel V. for digging out your Pre-WWI worn and tattered copy of The Settlement Cook Book 1903 which inspired this jelly makin' project. I ended up ordering the cookbook and found it quite entertaining and useful.