These Gluten Free Egg Free Chicken Tenders will be gobbled up lickety split. Guaranteed!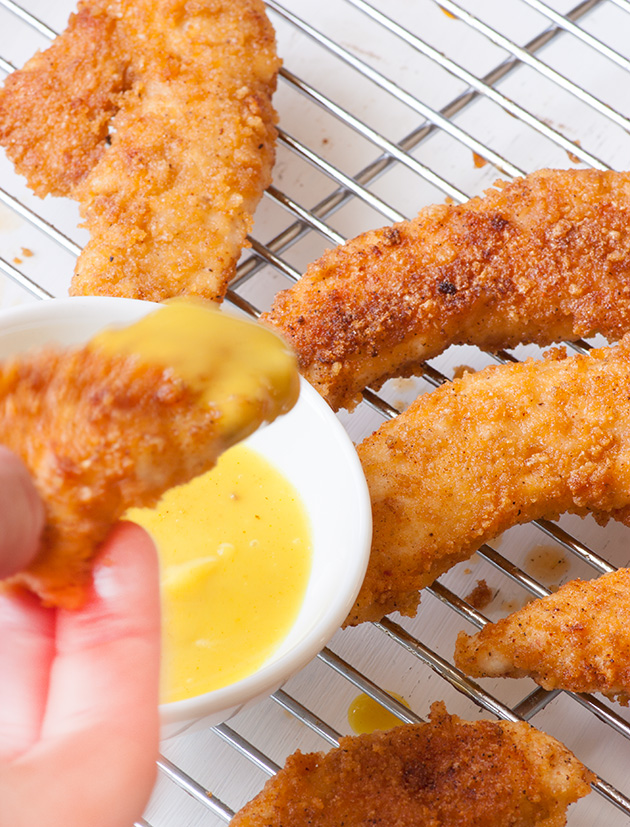 This is what happened to our stove this week. Seriously, no joke, the glass front just up and shattered. Never seen anything like it. Have you?
The shattering event has left us with use of the stove top only—and so tonight called for pan-fried Gluten-Free and Egg-Free Chicken Tenders.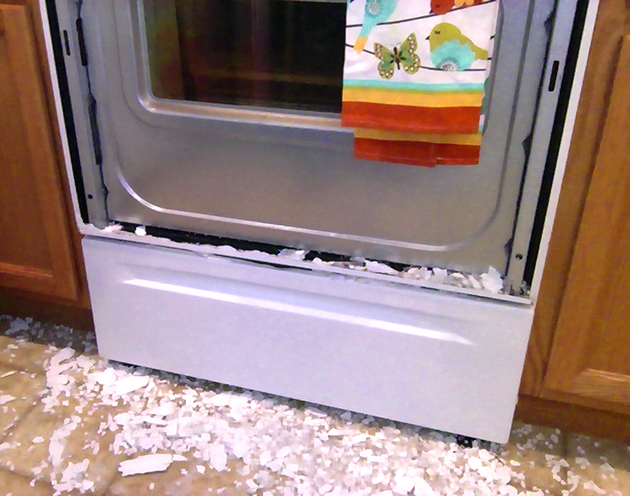 This recipe calls for rice Chex cereal; we buy it on occasion. Is it the healthiest option? Is it organic? Is it non-GMO? No, no, and no. It's one of those foods that fall into our 90/10 approach to eating (90% of the time it's all about making the healthiest choices, 10% of the time we ease up a bit). That said, had I had this brand of rice or corn cereal on hand, I probably would have used it instead.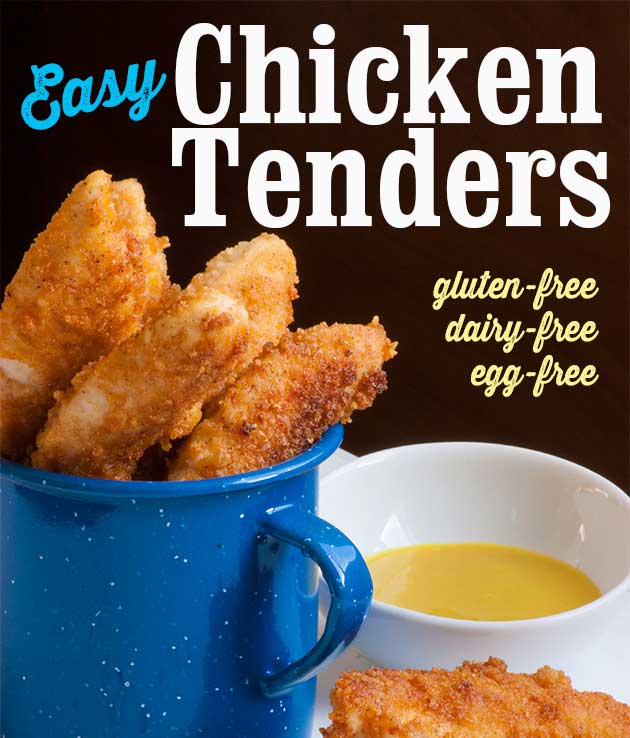 Easy Gluten-Free Chicken Tenders
Ingredients
3 tablespoons high smoke point OIL (I use organic palm shortening)
3/4 cup finely crushed gluten-free RICE CHEX
1/4 teaspoon sweet PAPRIKA
1-1/2 pounds CHICKEN TENDERS
1 tablespoon allergen-free MAYONNAISE
Instructions
Heat oil in a large skillet over medium to medium-high heat.
In a medium bowl toss crushed cereal, seasoned coating mix, and paprika. Set aside.
Rinse and pat chicken tenders dry. 
In another bowl toss chicken with mayonnaise to coat.
Roll chicken tenders in crumb coating and fry in batches until golden brown.
Serve with barbecue sauce or honey mustard salad dressing for dipping.
https://www.floandgrace.com/2013317easy-gluten-free-chicken-tenders-html/
© 2016 - 2022 Flo and Grace.