These meatless power wrap snacks are a popular vegan snack food—like a vegan slim jims. These Veggie Jim recipe is packed with flavor and nutrients.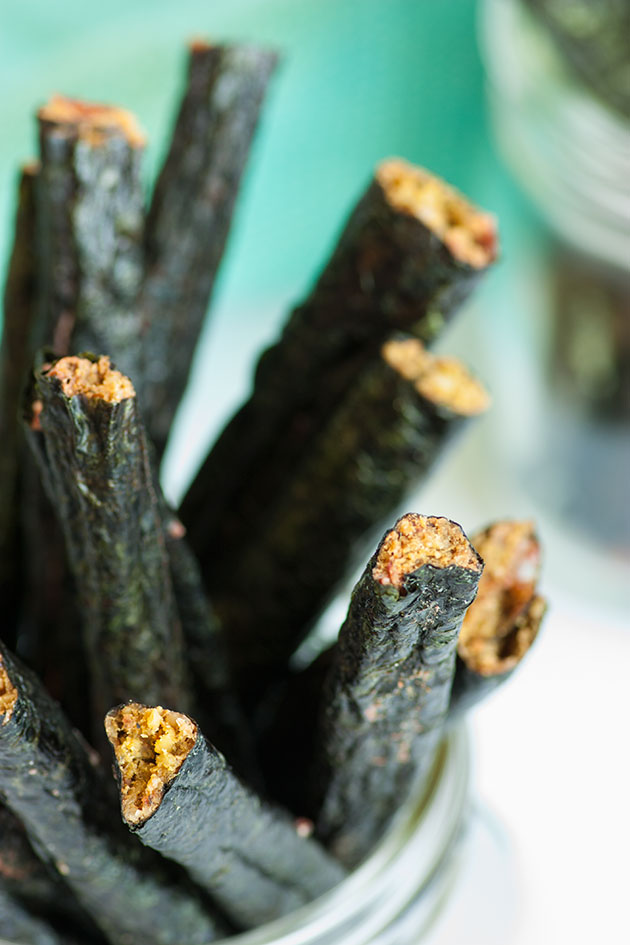 Hi! This is Jill, Lex's sister from Hawaii. I've been visiting Lex for the last week, helping out with the boys, and of course eating some fabulous food.
One of our experiments this week was a dehydrated snack we're calling Veggie Jims. These nori power wraps are available at many natural food stores and sell for $1-2 each—we thought we could make them for a lot less! They are simply a tasty seed paste wrapped up in a nori sheet for easy transport on the go. Shaped like Slim Jims, these meatless power wrap snacks are quite popular among our vegan friends. We are calling ours Veggie Jims—and are they ever packed with flavor! Our paleo friends love them, too.
Flavorings for these are endless, we went for a classic vegan slim jim demonstrated by Matt and Angela. The cayenne gives these in awesome kick!