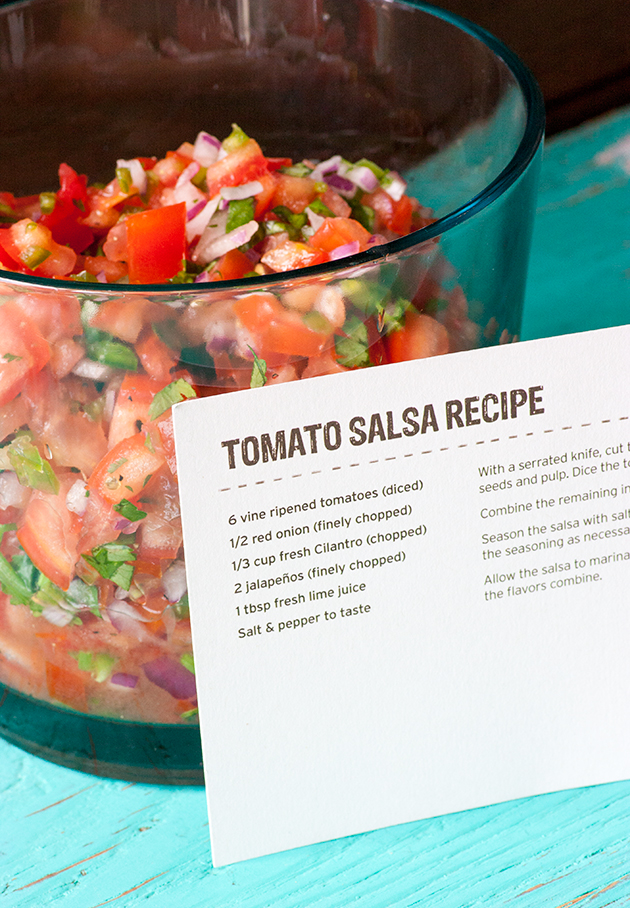 Chipotle Tomato Salsa Recipe
Long ago we gave up McDonald's, Burger King, and Taco Bell. Now when we want a good meal fast we head to Chipotle Mexican Grill.
Since cleaning up our diet, Chipotle has been one of the few restaurants that "get us."
No eye rolling, no "what's gluten?"—just a swift change of serving spoons and gloves and they're off and running to build a satisfying gluten-free/dairy-free meal for my boy.
Thank you Chipotle!
Last week Chipotle had a booth at the Larimer County Farmers' Market in downtown Fort Collins and they were giving away—yes, giving away—their salsa recipe. Okay, well "someone in the know" says this isn't the exact restaurant recipe (it's proprietary), but it's a good "public version." So I snagged it and came home and made a batch. I hope they don't mind me posting it here. Chipotle, if you do, feel free to contact me and I will take it down ;).
Chipotle Pico De Gallo Salsa Recipe
Ingredients
6 vine ripened TOMATOES, diced
1/2 RED ONION, finely chopped
1/3 cup fresh CILANTRO, chopped
2 JALAPENOS, finely chopped
1 tablespoon fresh LIME JUICE
1/2 teaspoon SALT (or to taste)
PEPPER to taste
Instructions
Toss all ingredients.
Chill at least an hour to allow flavors to blend.
Serve with corn chips, over a salad, or in a burrito.
Notes
Chipotle recommends cutting tomatoes into quarters and removing the seeds and the pulp before chopping. That really made a difference.
https://www.floandgrace.com/2013821chipotle-pico-de-gallo-salsa-recipe-html/
© 2016 - 2022 Flo and Grace.