The boys and I reviewed various lunch packing systems and I think we've found the ultimate lunch box system that works best for us.
My ears are covered and I'm humming really loud. I don't want to hear anyone say that summer is almost over. I love taking trips. I love hot days. I love slip 'n sliding with my boys on the hill in our side yard. I love enjoying my morning coffee on our sunny deck. I love having the kids home (well most days). I just really love summer and I wish it could stick around longer. Alas we have four weeks left of summer vacay and the time is nearing to gear up for school.
Last year the boys and I shot this video in which we reviewed various lunch packing systems. At one time or another they've all worked well, but I think we've found the system that works best for us—the PlanetBox.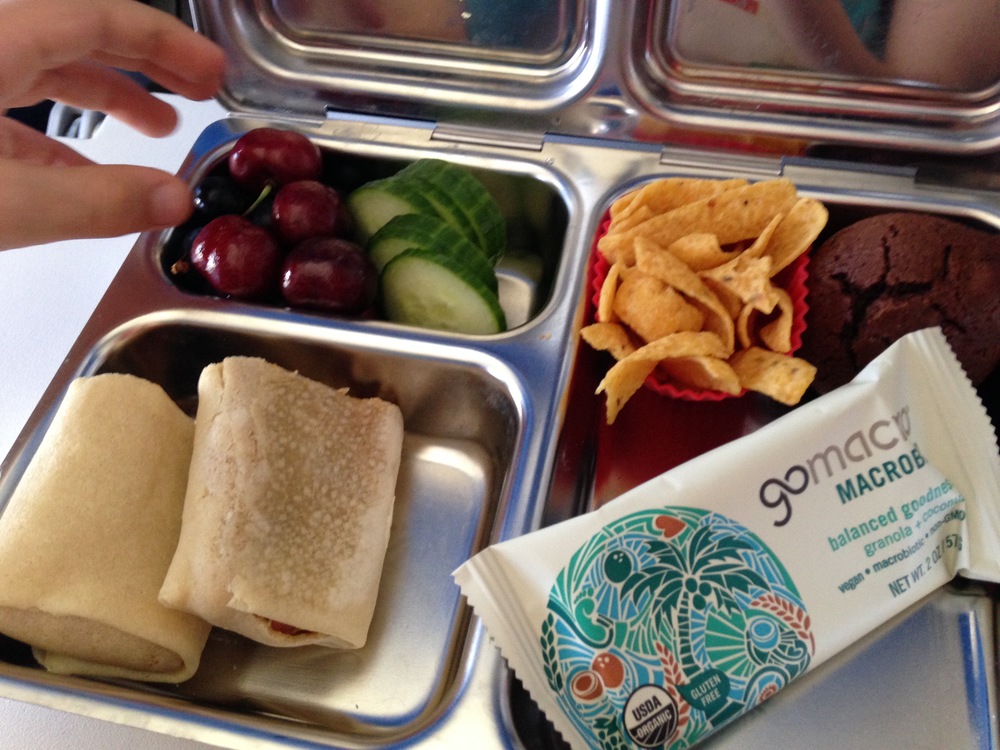 Last school year we packed lunches everyday and our PlanetBoxes were brilliant, total workhorses. We've used them a ton this summer, too—on road trips and plane trips. The all stainless steel construction makes them super durable, there are no separate containers or lids to wash and no pieces and parts to get lost in the abyss of the dishwasher.
PlanetBoxes are an investment and there are variety of accessories available—some are handy, some not so necessary. Today I thought I'd break it down and tell you where it's worth spending your money and what you can get by without. So let's get to it.
Which PlanetBox is Right for You?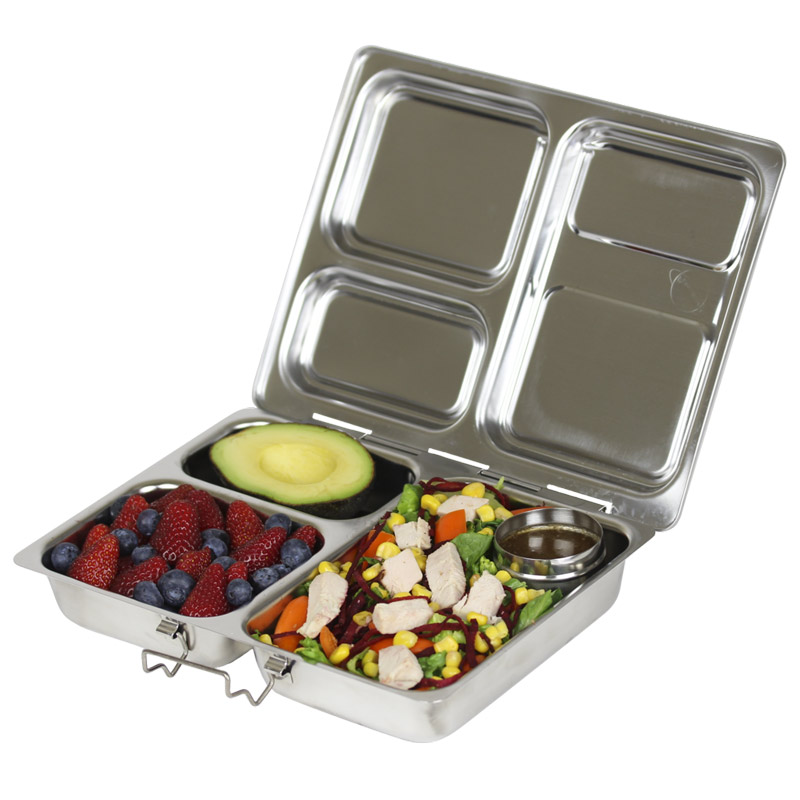 Get the Rover. I sat in front of the computer for a long while mulling this one over. I ended up purchasing the box that holds the most food—the Launch. Our boys are 8 and 9 and their appetites are increasing. The Launch holds a 3-course meal of 6.5 cups of food. That's 30% more food than the smaller Rover box. Because I was forking out so much the PlanetBoxes, I wanted the lunchbox that would take the kids on into middle school. The Rover would be great for a toddler or child with a small appetite, but eventually you'll likely need the Launch.
The Essential Accessory
PlanetBox makes lunch bags that perfectly accommodate their lunch boxes and a slip-in ice pack. Definitely get one. If I were ordering one today, I would get the basic Carry Bag (pictured above) for the simple fact that a snack and medium-sized water bottle can tuck into the exterior side pockets.
Another bag that looks appealing but that I can't speak for is the Jet Pack—a lunchbox bag/backpack combo. It looks a little big, but for some may be the perfect solution. PlanetBox has done away with some of their bags like the messenger-style bag that I bought last year. It would not stay closed if anything other than the lunchbox was stowed in to. But not to worry, it's not even an option anymore. Oh, and a basic sleeve is also available, but for little ones I would definitely upgrade to the Carry Bag for the exterior water bottle and snack compartments.
Optional Accessories
COLDKIT: This handy, washable sleeve with ice pack is nice, but you could just as easily pick one up at the grocery store. I've had to do that as my kids have a habit of picking at things and they've popped a few of the water-filled cells. My local Kroger store has very similar ice packs for $1.25.
UTENSILS: Again, handy, but I just picked up a bunch of smallish stainless steel forks and spoons at Goodwill for 25 cents each.
MAGNETS: PlanetBox offers fun magnets so that kids can customize their boxes. The magnets stay on well and go thru the dishwasher adhered to the boxes just fine. The plus side of magnets is that if you have multiple kids with varying diets, you can tell at glance which kids' lunch is which.
PODS: PlanetBox Pods are new. I have not tried them, but great minds think alike because I had started using these silicon muffin liners to make mini compartments within the larger Rover compartments and it worked real well.
DIPPERS & SATELLITE DISH: I would not order the Dippers again. They are for sauces and liquids. They are good and durable, but I have lost the silicon inserts which make them leak-proof. So the Dippers are of no use to me anymore … though replacements are available for $1.95. Instead I've taken to using these bowls for ketchup, dressings and such. The Satellite Dish is a good concept, but kids with weak hands may have a difficult time getting the silicon lid on and off—mine does.
Non-PlanetBox Accessories My Kids Use
LIFEFACTORY™ BOTTLE: Yes, we've broken a few, but the all-glass construction and ease of cleaning of LifeFactory bottles have made each purchase worth it. For kids with weak hands, I recommend getting the straw cap. The 16-ounce size ensures my kids are getting close to half their body weight in ounces of water at school.
SNACK BAGS: Check out Blue Avocado's line of sandwich and snack bags. A little soap and water cleans them up. Perfect of snacks!
Let me know if you have any question! And here's to the last four wonderful weeks of summer!