BFree Foods, a Dublin-based bakehouse, is baking up some outstanding "tastes like the real thing" gluten free vegan nut free bread.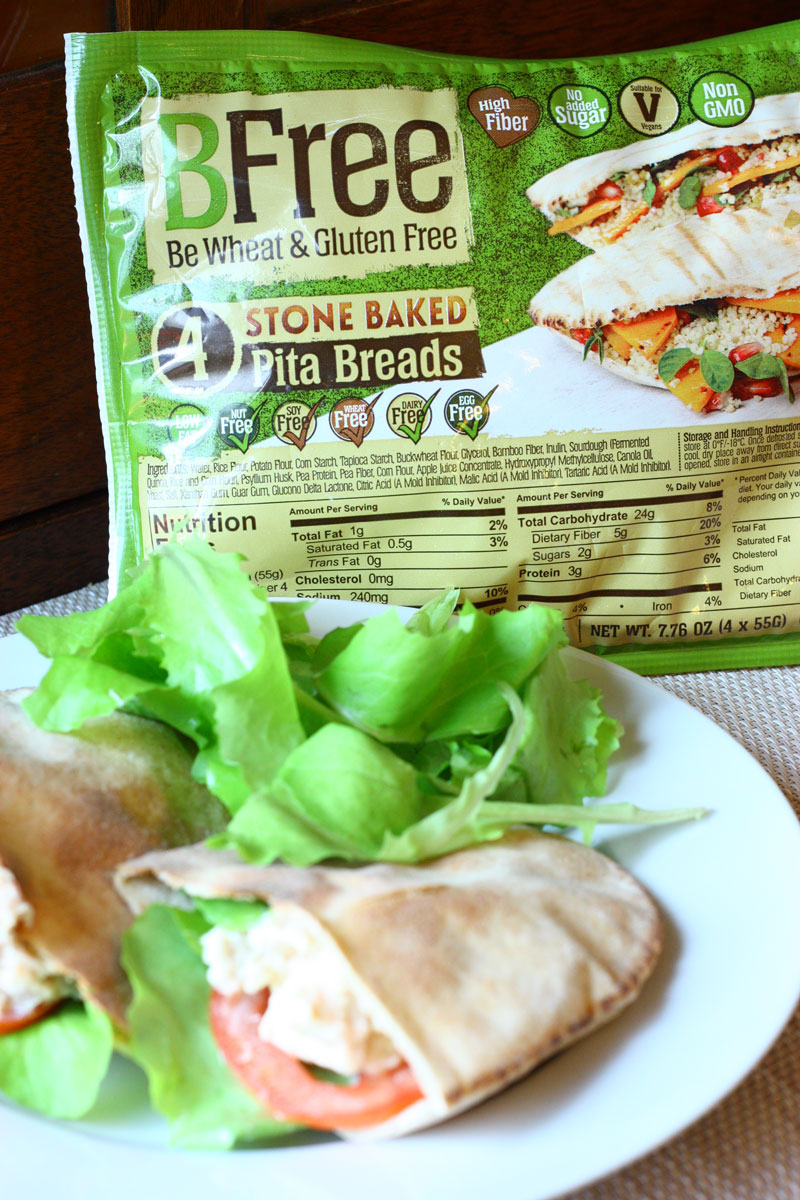 Some really great things have come out of Ireland. Coming to mind are Aran sweaters, my son's green eyes and more recently gluten free bread. That's right, gluten free bread.
BFree Foods, a Dublin-based bakehouse, is one of the latest contenders to enter the booming gluten free bread arena.
This week I had a chance to sample their full line of gluten free vegan nut free bready goodness and, quite frankly, was blown away.
When I was little, my grandma Flo loved taking me down to Oahu's Kailua beach for picnics. She'd whip up her signature tuna salad, stuff it into pita bread and away we'd go. So you can bet what memories came flooding back when I saw that BFree Foods made gluten free vegan pita bread!
If you must eat exclusively gluten free I think you know well that wanton desire for bread that tastes like the real thing and that doesn't turn soggy or crack and crumble mid-meal.
Well, after enjoying a tuna-stuffed GFree pita, I sunk my teeth into a soft and chewy BFree Foods dinner roll. Funny thing was, I actually paused mid-bite to take a second look at the packaging to make sure that it was the real gluten free dealy-o. Sure enough, not only was it gluten free, but it was dairy free, egg free, nut free, soy free and vegan as well.
Product Highlights
From pliable wraps to tender rolls to stuff-able pita, here is what impressed me most about BFree Foods products:
Allergy Friendly
Gluten Free, Dairy Free, Egg Free, Nut Free, Soy Free, Vegan
Chewy and Soft
Breads and Rolls Toasted Up Great
Products Freeze for Up to a Year
Slight Taste of Sourdough in All Products
All Products Look Like Their Gluten-ful Counterparts
BFree Delivers Taste & Texture
BFree Foods is delivering in a very big way and is a brand to watch and try. Check out BFree Foods' full range of gluten free vegan nut free loaves, rolls, bagels, pita and wraps here.
Where to Buy BFree
BFree products are currently sold in California, the Northwest, the Northeast, the Southwest and the Midwest. Use BFree's Store Locator to find products near you.
Certifications & Dietary Notes
BFree products are labeled as nut free, soy free, wheat free, dairy free, egg-free, non-gmo and vegan. Newer packaging carries the Certified Gluten Free and Kosher certifications. A representative for the company stated that all products are Certified Gluten Free and that all packaging will carry the certification as it is rolled out. Nonetheless, always read the ingredient statement and check with the company on their manufacturing processes for all varieties if potential allergen cross-contamination is an issue for you. Processes and labeling are subject to change at any time for any company/product.
More About BFree Foods
Based out of Dublin, Ireland and manufacturing for the U.S. market in Montebello, California, BFree Foods is an innovator in the wheat and gluten-free bread product category. Passionately dedicated to providing exceptional taste, nutrition profiles and performance, BFree's wraps, rolls, bread loaves, bagels and pita breads maintain the texture of traditional bread products but are free from gluten, wheat, dairy, egg, nuts and soy. All BFree products are allergen and vegan-friendly, low-fat and high-fiber, making them ideal for health-conscious consumers across the globe. For additional information, visit BFreeFoods.com.