Easy to prepare and spot-on flavors are what you'll find in Alisa Fleming's latest cookbook, "Eat Dairy Free." Try her Easy Dairy Free Chicken Alfredo and you may never go back to the dairy-full version.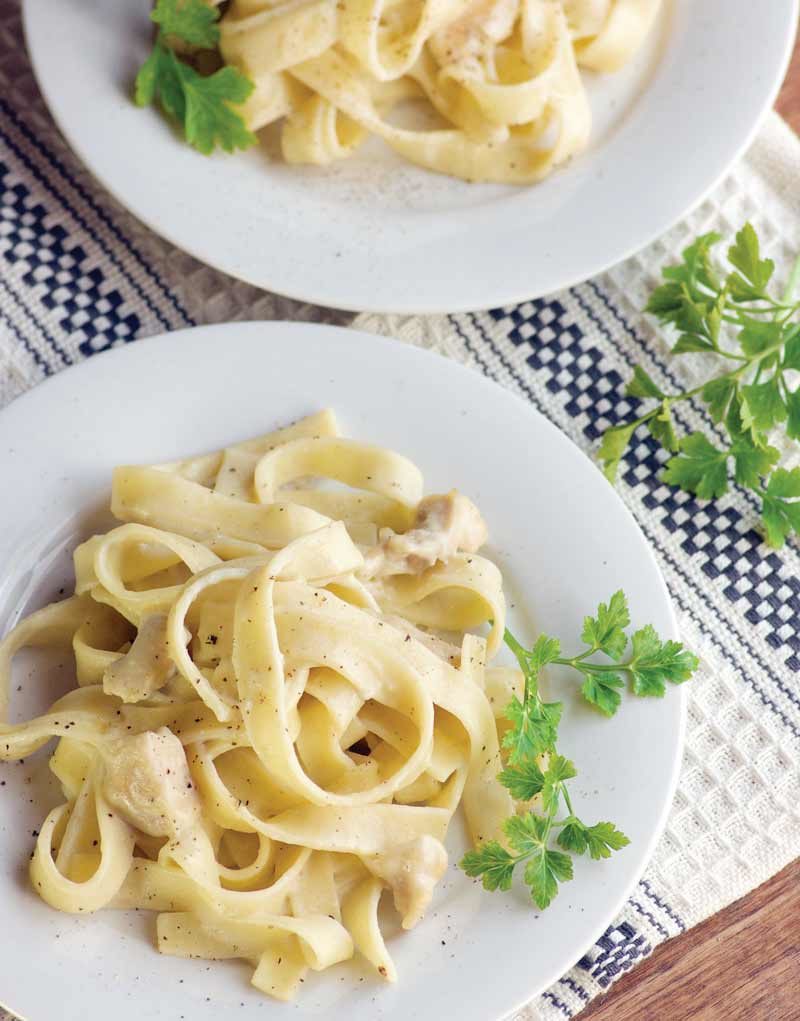 Is Dairy Your Friend?
So many of us would be better off if we ditched the dairy—or at least cut way back. No one can dispute that cow's milk is an excellent food source—for calves. This perfectly-designed food is essential for baby cows in their first few months of life, but once weaned they never drink milk again, and the same goes for every mammal on the planet. And while dairy is an excellent food source for a calf, it's become quite clear that it is highly inflammatory for most people, especially children.
Having walked the road of multiple food sensitivities for some time (tip: get back on track by healing the gut), I am pretty versed in identifying kids whose bodies are screaming out to quit the dairy. Typically it's the eczema and bumpy red cheeks, the ever-present snotty nose, the tummy issues and diarrhea, and the chronic ear infections.
In adults with a dairy sensitivity, you see gut rumbling and gastrointestinal distress, rashes and dry patches of skin, and coughing or the persistent clearing of the throat induced by increased mucus production (yep, that's an inflammatory response).
For some, the protein (casein) in dairy can cause more serious issues. Some people like my friend and author, Alisa Fleming, live with true dairy allergies—an allergy so severe that it can cause anaphylaxis and be life-threatening.
Over the years, it has been my observation that adults are more apt, and desperate, to seek answers and solutions to their maladies. Uncontrollable bowel movements and unsightly rashes are troublesome issues we are determined to remedy. That said, what really dumbfounds me is how many adult parents refuse to heed the cry or their sweet baby's body. We all know what a bad full-body sunburn feels like. Well just imagine that same angry inflammation on inside, covering the entire surface of the gut wall. That is what dairy can do and can cause quite a bit of suffering.
Now I'm not trying to steer everyone away from dairy. Once in a while a wedge of brie calls my name and a pat of butter hits the spot on a slice of bread, but if you've been living too long with digestive issues or you find your child chronically congested or suffering from angry red rashes, dairy could be the culprit and it may be worth eliminating for a couple of months to see.
Dreamy and Creamy Alternatives
So what does all this have to do with Chicken Alfredo?
Dairy is dreamy and creamy and highly craveable—and I will be the first to say that sometimes that craving for dreamy and creamy MUST be met. Earlier I mentioned Alisa Fleming. Honestly, I don't know of a more knowledgable and talented dairy-free recipe developer out there. For the past 14 years she has been dishing up dreamy and creamy over at Go Dairy Free. Early this year she launched her latest book, Eat Dairy Free: Your Essential Cookbook for Everyday Meals, Snacks, and Sweets. In it is a fantastic, spot-on recipe for a, Easy Dairy Free Chicken Alfredo that I just had to share with you. When I served it to my boys, every sauce-covered noodle was slurped up in delight. Give it a try and you will see how dairy-free living can be tastier, if not better, than one filled with cow's milk.
Conscious of the many with multiple food sensitivities, all of the 98 recipes in Eat Dairy Free have fully tested options for, gluten-free, egg-free, peanut-free and soy-free. And what's really great is that this is a cookbook that anyone can dive into, whether experienced with dairy-free cooking or not. You do not need to seek out dairy-free cheese, sour cream, or other specialty alternatives. There's recipes for all those!
Take a peek inside Eat Dairy Free: Your Essential Cookbook for Everyday Meals, Snacks, and Sweets on Amazon for a glimpse of Alisa's accessible recipes that take a real world, natural food approach to meals, snacks, and treats.
Easy Dairy Free Chicken Alfredo Recipe
This Easy Dairy Free Chicken Alfredo recipe is a great example of the ease of prep and flavor you'll find in Eat Dairy Free, It's sure to meet that craving for dreamy and creamy! It did mine.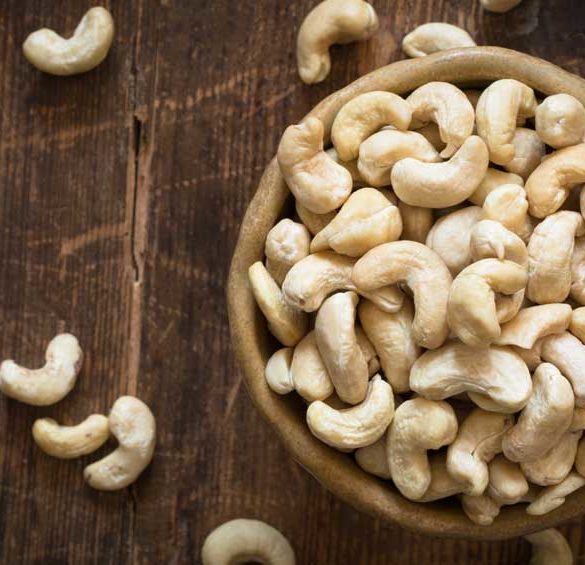 Ingredients
8 ounces dry spaghetti or fettuccine (gluten free if needed)
3/4 cup raw cashews
1 cup chicken broth
1/4 cup full-fat coconut milk
2 garlic cloves, crushed (about 1 teaspoon)
1 pound boneless, skinless chicken breast, cut into
1-inch cubes
1 tablespoon non-GMO cornstarch, potato starch, or all-purpose flour
1/8 teaspoon + 3/4 teaspoon salt, divided
Freshly ground black pepper, to taste
1 tablespoon olive oil
Water, as needed
Chopped fresh herbs, for garnish (optional)
Instructions
Cook the pasta according to the package directions while preparing the rest of the meal.
Put the cashews in your spice grinder or food processor and whiz until powdered, about 30
to 60 seconds.
Put the cashew powder in your blender and add the broth, coconut milk, and garlic. Blend
until smooth and creamy, about 2 minutes.
Put the chicken in a medium bowl. Add the starch or flour, 1/8 teaspoon salt, and a few turns
of black pepper and stir to evenly coat the chicken, so no dry spots remain.
Heat the oil in a large skillet over medium heat. Add the chicken and cook for about 5
minutes, searing on all sides. It's okay if the chicken isn't fully cooked through yet.
Pour the cashew mixture into the skillet (you can pour it through a fine-mesh sieve to catch
any remaining cashew pieces). When it begins to bubble, reduce the heat to medium-low and
continue to cook, while whisking, until it reduces to your desired thickness and the chicken is
cooked through. This takes about 5 minutes for a nice, thick consistency. If it thickens too
much, whisk in water, 1 tablespoon at a time, to reach your desired consistency.
Season the sauce with the remaining 3/4 teaspoon salt and black pepper, to taste.
Divide the cooked pasta between 4 plates, top with the chicken and sauce, and garnish with
fresh herbs, if desired.
Store leftovers in an airtight container in the refrigerator for up to 1 day.
Notes
Serve salad, steamed broccoli florets, or asparagus on the side to balance this rich, creamy, and oh-so- easy pasta.
Vegan Option: Mushrooms are delicious with this sauce. Substitute 1/2 to 1 pound of your favorite variety (we like baby bellas), thickly sliced, in place of the chicken. For the broth, substitute with a "no-chicken" or mushroom variety.