If you're trying to kick sugary juices and drinks to the curb, give this Cool Aid (not Kool-Aid) a go and let me know what you think.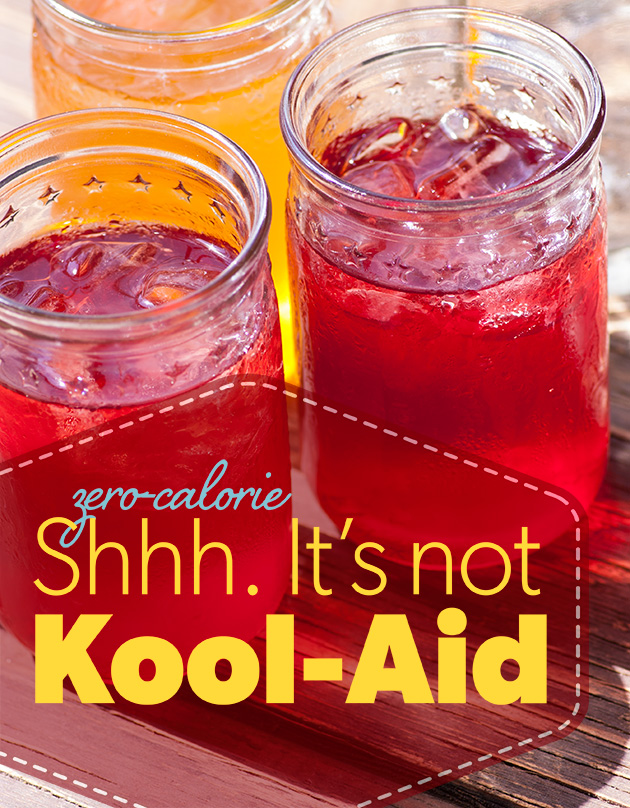 This article first published August 9, 2012.
Summer is in full swing. So why don't you come on over and let me pour you a glass of this thirst quenching Cool Aid. We'll sit in the backyard and talk about how it's all-natural, free of artificial colors and easily zero-calorie.
This refresher may look like Kool-Aid but is far from it. The base is herbal tea. Raw apple cider vinegar is added for tang and it's health-promoting properties and a little stevia (or natural sweetener of your choice) balances it all out. The only things missing are the artificial flavors and a good dose of red #40.
If you're trying to give up sugary juices and drinks, give this one a go and let me know what you think.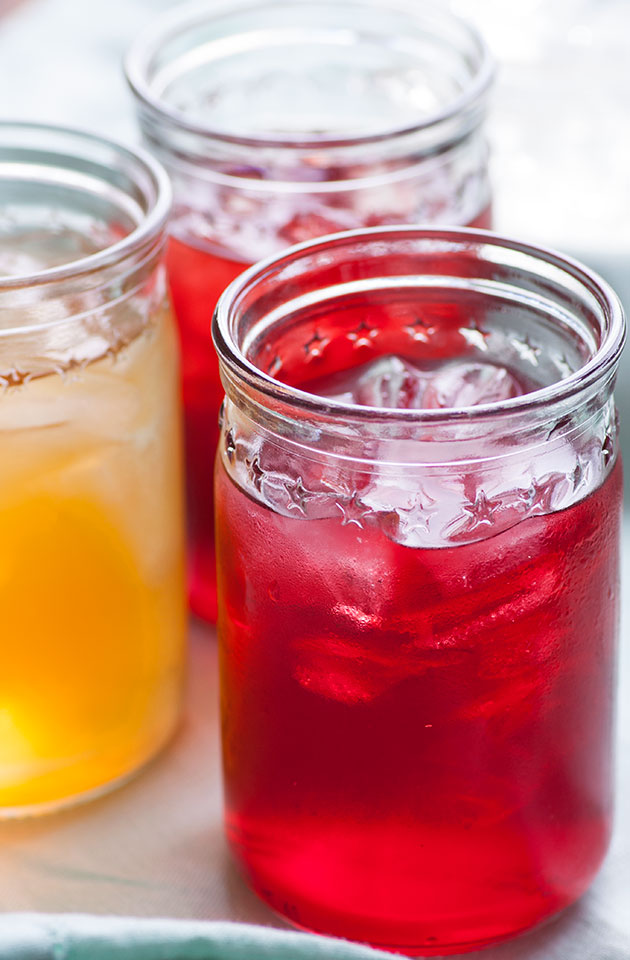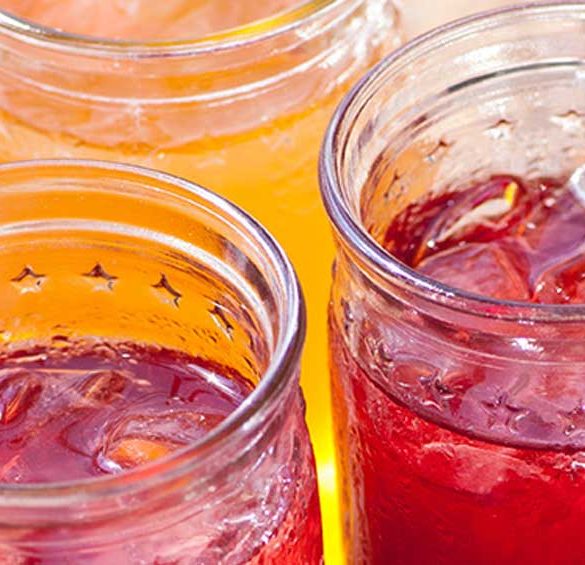 Ingredients
4-6 HERBAL TEA BAGS (pick a robustly flavored fruit variety)
About 4 cups boiling WATER, plus more cold water
2 tablespoons raw APPLE CIDER VINEGAR
NuNaturals LIQUID STEVIA CONCENTRATE or other sweetener to taste
Instructions
Add tea bags to tempered one gallon jar.
Pour boiling water over tea bags and let steep 4-6 minutes
Fill jar the rest of the way with cold water.
Mix in vinegar and stevia (or sweetener of choice).
Serve chilled over ice.
Notes
Tea blends that include hibiscus will produce a very vivid reddish/pink colored tea.