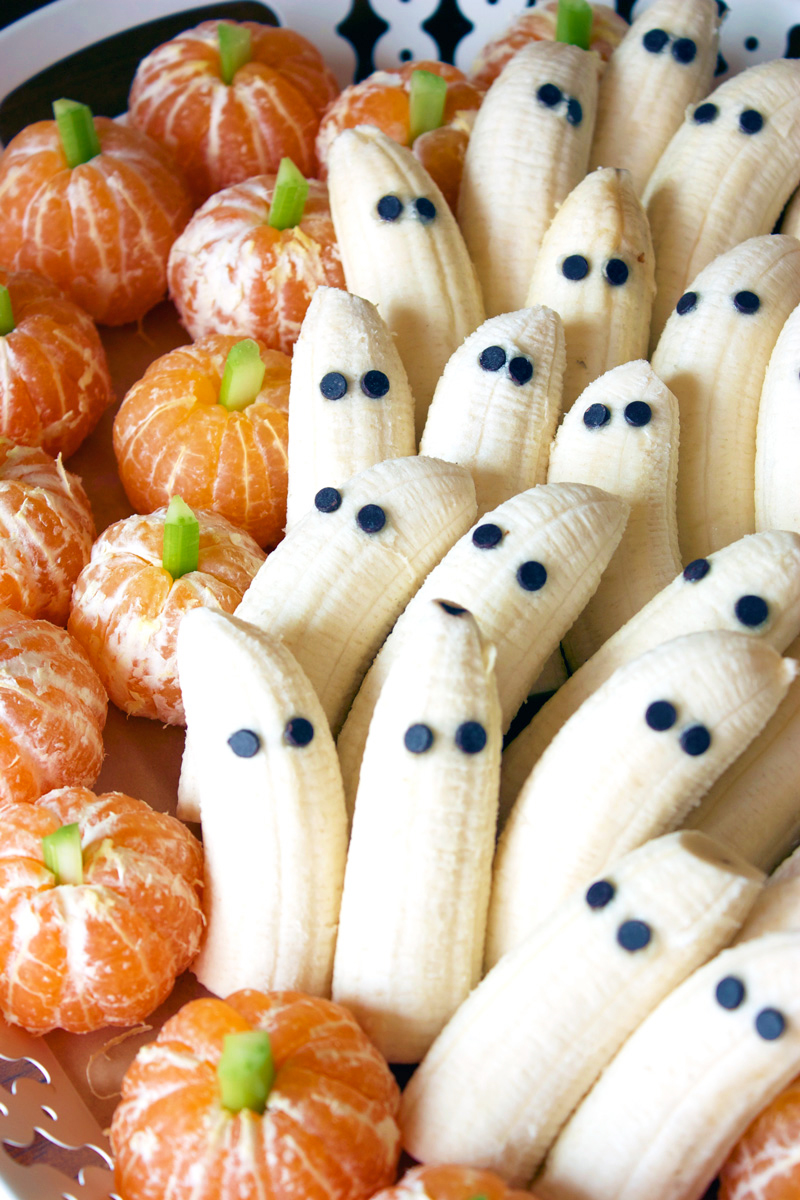 Thankfully the school my boys are in this year has a strict "No Food" policy (aside from home lunch). I could barely contain my relief when the announcement was made at the first open house.
At the schools the boys have attended in the the past, the "food and treat" thing was a huge hassle. Teachers rewarded with candy, Fridays were food craft day, and then there were the birthday celebrations. You parents of kids with food allergies relate and get it, I know.
I always had a bone to pick with the [in my stern voice] "no homemade treats may be brought into the classroom" policy. Sheesh! I remember getting my hands slapped for bringing in these banana and tangerine snacks because I had "peeled the fruit with my own bare hands!"
To a point I get it. We all want our kids' food prepared sanitarily and such, but I think someone picking their nose before peeling a banana that my kid would eventually eat would still be A LOT healthier than the storebought, crapola, fake frosting cupcakes that made their way into the classroom.
Okay, rant over.
Time to zen out! Did I tell you I my hormones have gone all whacky?
Ahhh, anyway … last Halloween I found this fruity idea on Pinterest and was enamoured. A big thanks to the creative mom who engineered them. If you're scrambling for a healthier Halloween treat idea, give this one a go!
Ingredients
Tangerines or Cuties, peeled
Celery, cut into small sticks
Bananas, peeled and cut in half
Mini chocolate chips (I like Enjoy Life™)
Instructions
Stick celery into tops of tangerines.
Stick chocolate chips into bananas.
Now wasn't that easy!