Is there such thing as 'good' stress? Roxy of BareHands.com.au shares her tips for deciphering between 'real' stress a 'fake' stress and finding the peace and contentment you desire.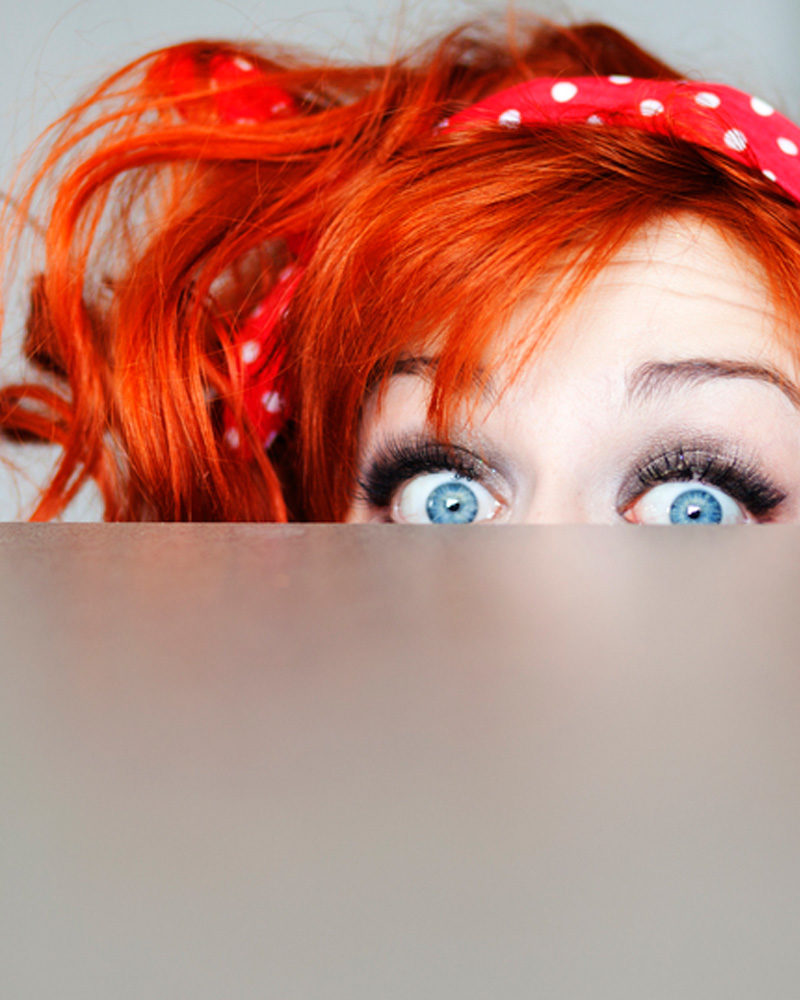 At one time I was a perfectionistic, nerdy, over-achieving 'super-mum' (or at least tried hard to be). Having struggled with post-natal depression and anxiety in my early years, I know how hard it can get sometimes. Now, 20 years or so on and a lot of study, research and clinical experience under my belt, I also know it doesn't have to be that much of a struggle and that with a little knowledge and some good coping strategies, it's possible to enjoy the challenges of motherhood, womanhood and daily living.
I'm Roxy, a Brisbane-based psychotherapist specializing in supporting and educating women in resilience, stress management, coping strategies and relationship skills. You can find me at Bare Hands where I have made it my life's purpose to give women the tools I wish I'd had when I was younger so that I could have enjoyed those early years of motherhood and relationships more. I can't get those years back, but I can help give them to others.
In my practice, I have found that most women struggle with balancing the demands of life and the stress it can produce. Trust me, you are not alone and I want to share with you a few tips for thriving under stress.
Is There Such Thing as Good Stress?
Bizarrely, we are surrounded by an abundance of creature comforts, safety, food and instant connectivity yet are in the midst of a stress epidemic. Women in particular are feeling pressed to impress, and feel the effects on their health, emotional and mental wellbeing. In a world which seems to only get busier, it's important to have strategies to keep stress in check so that we can arrive at the end of the day feeling content and complete.
Society tends to view all stress as negative, but I believe there is such a thing as good stress. Stress that provides momentum and gives you a bit of a charge is not always bad. You know good stress when:
You feel really alive and connected.
You are challenged within reasonable limits.
You feel energized by the roles in your life.
You can easily and without guilt put your list down when you feel the need for slowing down or a break.
You find you bounce out of bed each day looking forward to what lies ahead.
Is this you?
If not, let's discern between helpful and unhelpful stress and get you to a place where you feel grounded and content.
Real Stress vs. Fake Stress
Real stress comes from the roles and tasks required to meet your needs and those of your dependents. This is something for which only you can be responsible and therefore it's worth taking action on.
Fake stress or perceived stress sends you into overwhelm, for no good reason, and is caused by falling prey to someone else's expectations. This happens when people feel the need to compete or compare. It creates the 'illusion' or 'perception' of stress, but is not real. Yet, it's so easy to get caught up in doing more, needing more, trying to be the same as everyone else and then ending up totally exhausted, anxious and wondering where your sanity went. The only way to beat fake stress back is to remember that you are not responsible for keeping others happy or meeting their approval. When the competing and comparing stops, the fake stress will melt away.
Maximize Stress to Your Advantage
What I find truly interesting is that in first world countries, the majority of stress is 'fake' and self-imposed. We stress out over things we really can't influence in hopes of achieving unattainable goals and wishes.
To maximize stress to your advantage, take action on real stress and avoid getting hooked into fake stress. By making this small tweak, you will spare your mind and body from the ravaging effects of stress, and live free of worry and guilt.
Get Honest With Yourself
Once you've addressed the fake stress, it's time to evaluate the 'real' stress in your life and maximize it to achieve genuine contentment.
One way to do this is to choose activities, roles and work that are aligned with your natural strengths, talents and most importantly, with the things that will matter many years from now.
Ask Yourself 3 Questions:
What am I naturally good at? What things are easy for me but not for others?
If I had all the time and money in the world, where would I invest my time?
If I could take 5 things to a remote island where I'd spend the rest of my life, what or who would I take?
Within your answers to these questions lie your deepest talents and strengths, passions and values. Can you now prioritize your tasks, to-do lists and roles in alignment with your natural inclinations?
The path of natural flow is also the path of greatest contentment for yourself and others. Once you have a feel for your flow, delegate tasks that fall outside of it to others who have natural strengths in areas you do not. They will feel valued and appreciated and your relationships will become more deeply connected through compassion and contribution.
For more helpful stress management tips, follow the Bare Hands blog and explore the resources found at Bare Hands.
---
 MEET THE AUTHOR
Roxanie Lebsanft, G.Dip.Counselling & Psychotherapy, B.HSc (Complementary Medicine), is a co-founder of Bare Hands. Working in private practice for over 10 years as a health care practitioner, she has developed a deep affinity for women and mothers and the special demands that go with both of these roles. She is passionate about contributing to change that empowers value-based, sustainable relationships and restores community and connection. It is her belief that through quality relationships we can find true contentment.