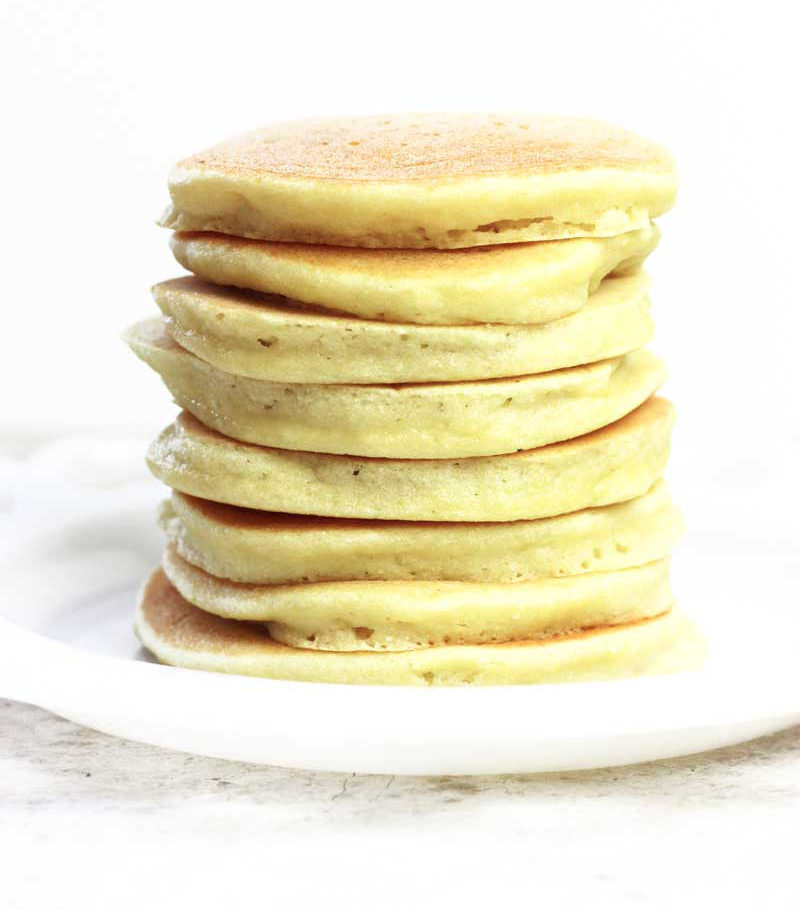 Grain Free Coconut Flour Pancakes
Summer mornings have gotten pretty predictable around here. We are on a breakfast rotation of Fried Breakfast Tomatoes with Eggs, Pumpkin Porridge (from this book) and Grain Free Coconut Flour Pancakes.
As with singers and the hymn Amazing Grace, hundreds of food bloggers have covered the grain free pancake—giving it their own spin. Here I follow suit.
Achieving Golden Pancake Perfection
In this rendition of Grain Free Coconut Flour Pancakes I have added a touch of cane sugar. Pure maple syrup works great, too. However, I don't use honey in this recipe and here's why.
Over the years I have observed that depending on the amount of egg in a pancake recipe, pancakes can benefit from the addition of specific sweeteners to the batter.
If you have a pancake recipe that just doesn't achieve golden perfection, add a tablespoon or two of honey. If you have a recipe that browns too much, use cane sugar or maple syrup. In my experimentation, I have found that sugar and maple syrup just don't caramelize as much as honey—and caramelization is what gives a pancake the golden kiss. Pancakes heavier on the egg, as in this recipe, achieve their golden hue in-part from the eggs.
Egg Free Pancake Recipes
Don't do eggs? For many years my son couldn't. Here are some trusted gluten free, dairy free and egg free pancakes I have made time and time again.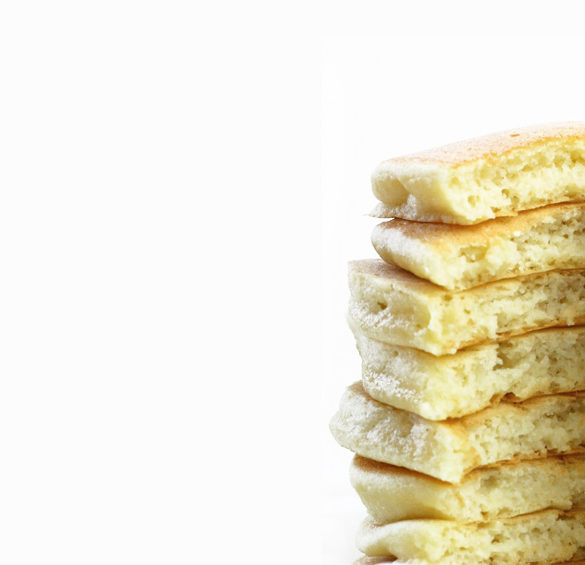 Ingredients
3/4 cup tapioca flour or starch
1/2 cup coconut flour
1/4 cup almond flour
3 tablespoons granulated sugar (or maple syrup for Paleo)
1/4 teaspoon salt
1 tablespoon baking powder (or 2 teaspoons baking soda for Paleo)
1 cup water
4 eggs
2 tablespoons cooking oil (I use avocado oil)
1 teaspoon vanilla extract
1/2 teaspoon almond extract (optional but so tasty!)
Instructions
Preheat griddle to 375F.
Whisk dry ingredients in large bowl.
Whisk wet ingredients in a medium bowl.
Add wet ingredient to dry ingredients and whisk just until smooth.
Let stand 5 minutes (coconut flour will absorb liquid and batter will thicken).
Gently scoop batter by 2 tablespoons full onto hot griddle and gently spread to form 3-inch pancakes (Tip: use a 2 tablespoon cookie dough scoop)
Cook 1-1/2 minutes on each side.
Serve.